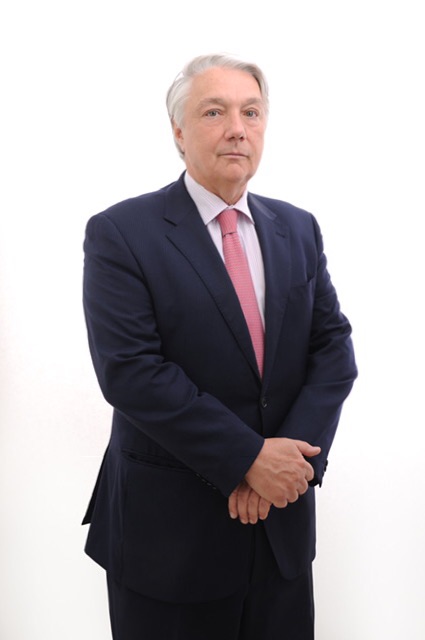 Professional experience
2010 - Present - Independent Arbitrator
Participated in several arbitration proceedings, both domestic and international, including investment arbitrations. See Arbitrations section.
President of the Court of Arbitration of the Official Chamber of Commerce, Industry and Services of Madrid (April 2014 - September 2019).
1985 - 2010 Attorney Corporate law, Finance and Mergers & Acquisitions
Extensive experience in the field of company law, mergers and acquisitions, with specific exposure to complex joint ventures, consortium agreements, private equity transactions, and cross-border investments and acquisitions, as well as financing and banking transactions. This practice was developed in the following law firms:
Baker & McKenzie 2005 - 2010
Partner
Private area coordinator
Linklaters 2000 - 2005
Partner
Head of the corporate law and merger & acquisitions department from the opening of the Madrid office.
Cuatrecasas 1988 - 2000
Partner
Joins the corporate and financial law department of the Madrid office, becoming head of the department in 1990.
Brown & Wood 1987 - 1988
Foreign legal intern
Wall Street law firm specialized in financial and public capital markets.
Uría Menéndez 1985 - 1987
Experience in Mergers and Acquisitions
Transactions generally involved company acquisition contracts, investment and financing agreements, side arrangements, supply and purchase contracts, management contracts and fee structures, guarantees, shareholder agreements and complex investment corporate and tax structures.
The acquisition transactions included publicly listed companies, requiring compliance with Stock Exchange regulations and public tender offers take over law.
Summary of main transactions:
Acquisitions: Advised on acquisition and/or sale of majority and minority (joint control) holdings in many companies in several fields, including transport, press, telecommunications, business/asset sale of producing facilities (among others a group of tobacco producers and distributors in Latin America) and the financial and public markets sectors.
Mergers and Joint-Ventures: Advised in the creation of various consortia with national and international participants, and subsequent negotiations during their activities or their termination in multiple sectors including media, telecommunications, TV Stations in Latin-America, large prime materials distributors, and the hotel and hospital areas. Advised in company law disputes.
Education
Law degree (J.D.) (CEU San Pablo, Madrid Complutense University).
Master in Common Law (LL.M) (University of London, King's College).
Master in Comparative Jurisprudence (M.C.J) (University of New York, N.Y.U.)
Diploma in International Commercial Arbitration (Chartered Institute of Arbitrators).
Accredited mediator by the Centre for Effective Dispute resolution (CEDR) and ISDE.
Professional colleges and institutions
Admitted to the Madrid Bar.
Admitted to the New York Bar.
ICC arbitrator.
Corte Española de Arbitraje arbitrator.
Corte de Arbitraje de Madrid arbitrator.
Tribunal Arbitral de Barcelona arbitrator
Academic activities and publications
Lecturer and Mentor in various university and professional college courses on arbitration and mediation.
Author and Coordinator of the Memento Lefebvre on Arbitration (editions 2013 and 2015).
Author of articles on arbitration and ADRs in press and specialized publications.
Panelist in national and international sector conferences.
Languages
Spanish /English.
Nationalities
Spanish/English.